OCTOBER 2019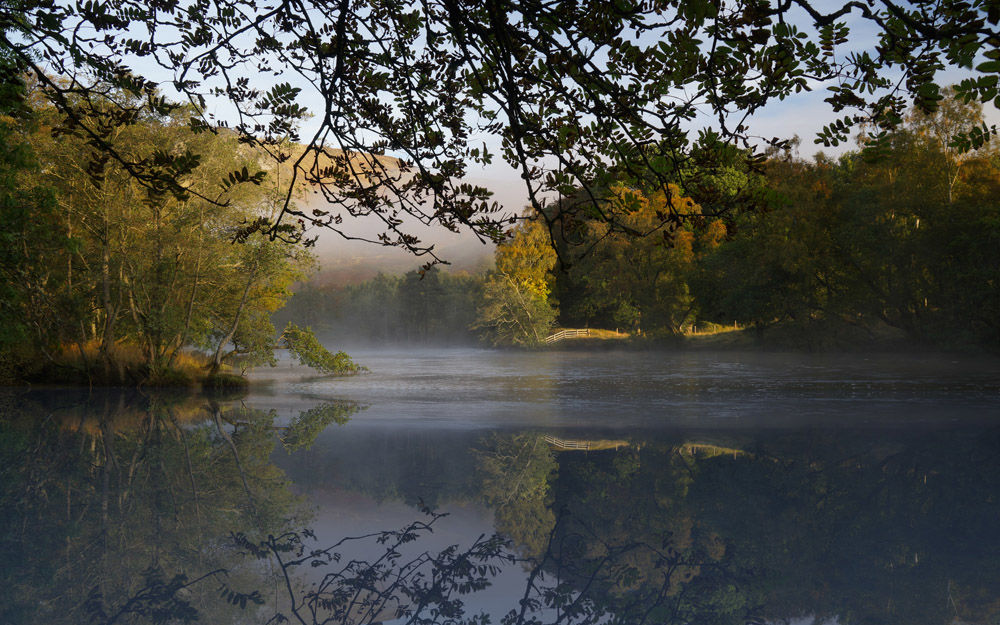 click on thumbnail to see larger image
31/10/2019
We are in Rannoch ! We come here every year in October. It's a place of beauty in all weathers, lochs, mountains, rivers, and of course the wild remote beauty of Rannoch Moor. We of course spend most of our week here out walking and photographing the landscape and wildlife.
We were lucky, the weather was cold and misty in the mornings which we made good use of. A very special time of day, waiting for sunrise and watching mist clear. My hubby was photographing the roaring stags and I spend time walking the river edge of the beautiful Tummel.
We took the train from Rannoch to Corrour. Great walk at the beautiful Loch Ossian and all finished with great food at the Corrour Station House. As always a great holiday was had by all.
The tree's early in October have a slight change, some areas still very green and others with hints of yellows and reds.
The change in temperature in the mornings at this time of year is great for providing that ethereal morning mist. Of course I have been out early to capture some of these moments. Our shoreline at Kiltearn with it's old church and ruined bothy is a good spot.
By the end of the month the tree's are in all their splendorous autumnal glory but I wanted more than just the tree's in my photographs....something a little extra !! Fairy Glen in Rosemarkie is ideal. The waterfalls in themselves are beautiful but the little burn that flows through the glen out to sea is just so beautiful with the coloured tree's at it's sides and the fallen leaves littering the rocks and the flowing water. Great for some nice long exposure shots.
The Priory in Beauly are still doing well selling my work. It is keeping me busy !
November next and no doubt a big change in temps....it'll be cold and icy no doubt and perhaps some white stuff on the mountain tops.